Werder vs Union: prediction for the Bundesliga match

Werder Bremen
Germany

Union Berlin
Germany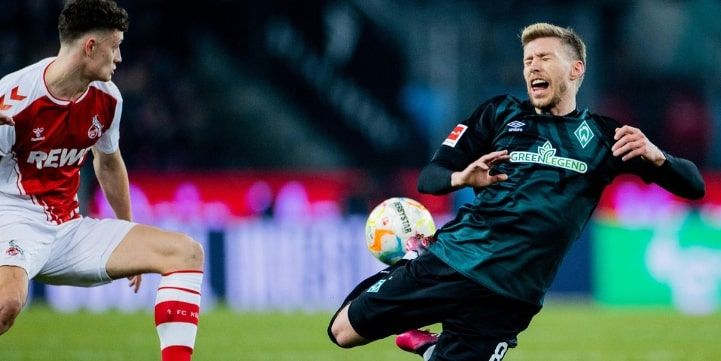 Get bonus
After a disastrous defeat at Koln, Werder will try to make up for it in a home game against Union. Will the Musicians achieve a success on January 25? The answer is in our prediction.
Match announcement

Werder Bremen
After the pause, Werder travelled to Koln and got completely humiliated, conceding five goals even before half-time. Ole Werner's men conceded twice in the second half, taking a 1:7 defeat. Bremen team will try to redeem themselves in a home game. Hosts are surely motivated for the match against the Berliners. 

Union Berlin
Union lost consistency in final matches of the first half of the season. Huge number of defensive mistakes made the team leave the Top-3. But Urs Fischer's men are prepared for 2023 and they secured a 3:1 victory over Hoffenheim in the first match after the pause. The Iron ones put up a strong offensive performance, they took 25 shots. 
Betting trends
СтавкаCorrect score 1:2
Werder suffered two of eight latest defeats by that score
9.20

СтавкаUnion to score in the second half
This bet played in three of six latest away matches of Union
1.83

СтавкаSecond half: total over 1.5 goals
This bet played in three of four latest matches of Werder
2.27

Union returned to a 3rd position in the standings and will try not to lose it. Berliners played well in the previous match, so it won't be easy for Bremen to get the points here. However, the Musicians will surely be incredibly motivated for the upcoming game, so we might see many goals here. 
Our prediction - total over two goals 
Do you agree with this bet?
votes
Werder put up a terrible defensive performance in the previous match, which might persist in the upcoming home game. Union are much stronger on the defensive end, so Berliners are more likely to win here. 
Our second bet - Asian handicap (0) on Union
Do you agree with this bet?
votes
Betting predictions stat