Borussia M vs Leipzig: prediction for the Bundesliga match
Borussia M vs Leipzig. Prediction and Betting Tips for Bundesliga (May 2, 2022)

Borussia Moenchengladbach
Germany

RB Leipzig
Germany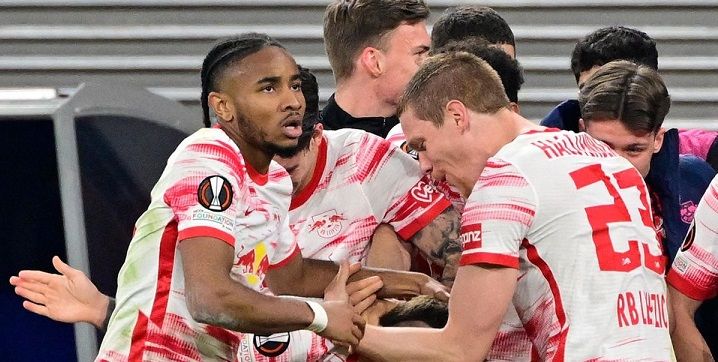 Borussia lost two previous head-to-head games to Leipzig, but will the Colts put an end to this streak on May 2? The answer is in our prediction.

Borussia Moenchengladbach
Borussia started the season with hopes for European competitions zone, but since the first rounds Adi Hutter's team started to crumble. The Colts eventually dropped to the bottom half of the standings and now team won't be able to rise to the top half. 
Borussia are currently 13th in the standings with 38 points in the asset, nine points away from the relegation play-off spot - it is a solid handicap, so team is not in any serious danger of relegation. In the previous match the Colts let the victory slip away. The Colts had a two-goal lead after the first half of a match against Freiburg, but the Griffins came back into the game and snatched a 3:3 draw. 

RB Leipzig
Leipzig started the season under the management of Jesse Marsch, who had to rebuild the team after a massive roster overhaul during the summer. However, the American specialist was unable to succeed at Red Bull Arena, Die Rotten Bullen disappointed the board with their performance and dropped too many points at the start of the season.
But team got back on track after the arrival of Domenico Tedesco - club is now at the 5th spot in the standings, advanced into the final of German Cup and has a chance to win the Europa League. Team is also only one point behind the 4th-placed Freiburg, so the Bulls will climb higher, if they will beat the Colts today. 
Betting trends
Correct score 1:2
7.80

Two of three latest matches of Leipzig finished by that score
Borussia to score in the second half
1.99

This bet has won in each of two latest matches of Borussia
Leipzig to score in the second half
1.45

Each of two latest head-to-head matches went by that scenario
Prediction
Borussia are extremely inconsistent throughout the season, but team's performance is not so bad. Nonetheless, the Bulls are overwhelming favourites in the match against the Colts. The Bulls will have a crucial Europa League game next week, but hosts should not expect mercy tonight. Leipzig need a victory in order to break into the Top-4, Borussia are unlikely to withstand. 
Our prediction - Leipzig to win the match
Prediction: Leipzig to win
Do you agree with this bet?
2

votes
Leipzig are clear favourites here, the Bulls have a better line-up and team is in a wonderful form. We should not expect a blowout today, because any mistake can be very costly, so Leipzig are unlikely to take too much risk. 
Our second bet is on Leipzig to win by one goal 
Prediction: Leipzig to win by one goal
Do you agree with this bet?
1

votes
More Tips