Strasbourg vs Montpellier: prediction for the Ligue 1 match

Strasbourg
France

Montpellier
France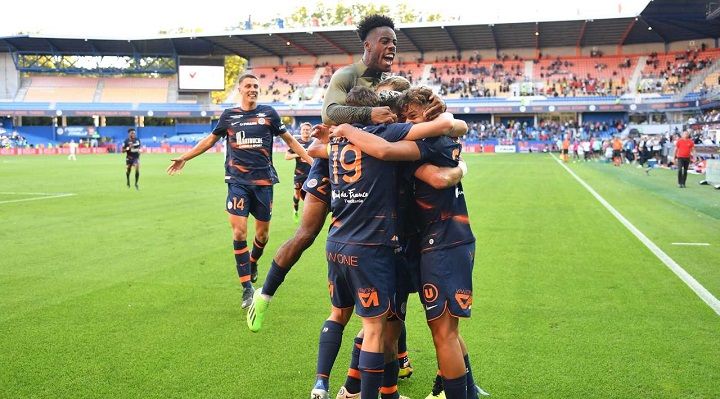 Get bonus
On February 5, Strasbourg will host Montpellier for the Ligue 1 Week 22 clash. Opponents are close to each other in the standings. Who will get a victory? The answer is in our prediction.
Match announcement

Strasbourg
With 15 points, Strasbourg lie in the relegation zone right now. Team is four points away from safety, but it won't be easy for the hosts to overcome this deficit. 
Julien Stephan managed to achieve success in two of latest matches - they secured a victory over Lyon (2:1) and drew to Lens (2:2). But Strasbourg also had many defeats recently. 

Montpellier
With 20 points, Montpellier are higher than today's opponent in the standings - visitors find themselves at the 14th spot in Ligue 1. Team is two points away from the 13th and nine points away from the 12th, so it won't be easy for La Paillade to reach the top half. 
Visitors played even worse than Strasbourg in recent matches. Montpellier got the points only in one of five latest matches - they secured a victory over Auxerre (2:0). Four other games ended in defeats for La Paillade. 
Betting trends
Ставка Correct score 1:1
Two of six latest home matches of Strasbourg finished with a 1:1 score
5.40

Ставка Total under 2.5 goals
This bet played in two of four latest head-to-head matches
1.88

Ставка Draw in the first half
This bet played in three of five latest matches of Strasbourg
2.22

We are not expecting goals from both sides today. Clubs have been uninspiring lately and lost many games. Opponents will probably try to put up a cautious performance. 
Our prediction - at least one club to not score
Do you agree with this bet?
votes
We don't think that opponents will find a victory in this match. A draw will probably be a positive result for both clubs here, because both sides had many defeats recently. We offer to place a bet on a draw. 
Our second bet is on a draw
Do you agree with this bet?
votes
Betting predictions stat