Bayer vs Bochum: prediction for the Bundesliga match

Bayer Leverkusen
Germany

Bochum
Germany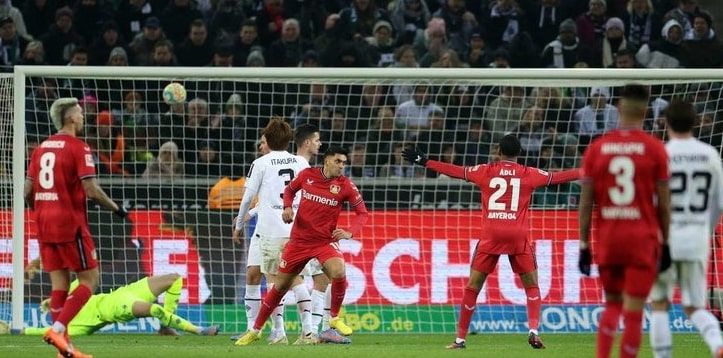 Get bonus
Steadily improving Bayer are set to host Bochum for the Bundesliga Week 17 clash. Will the Pharmacists extend their winning streak to five matches on January 25? The answer is in our prediction.
Match announcement

Bayer Leverkusen
Bayer managed to beat Borussia Monchengladbach (3:2) on away in the most recent match, maintaining the high level of form. Xabi Alonso's men secured fourth victory in a row and climbed up to the 9th position in the standings. Seems like bad times are far behind the Pharmacists now, so they have a chance to get closer to European places. 

Bochum
Last weekend, Bochum proved that they are no pushovers at their home. Thomas Leitsch's men hosted Hertha and scored three goals in 30 minutes. At the end of the game, Berliners managed to score once, but Die Unabsteigbaren still secured a third consecutive victory (3:1), leaving the relegation zone. 
Betting trends
СтавкаCorrect score 4:1
Bayer secured two of 17 latest victories by that score
19.00

СтавкаBayer to score in each of the halves
This bet played in three of four latest matches of Bayer
2.10

СтавкаFirst half: total over 1.5 goals
This bet played in four of five latest matches of Bochum
2.38

After the arrival of Xabi Alonso, Bayer started to show impressive display. Now it is tough for any opponent to beat the Leverkusen side. We think that Bochum won't be able to put up a fight. 
Our prediction - Asian handicap (-1) on Bayer
Do you agree with this bet?
votes
However, Die Unabsteigbaren should be able to put up a strong offensive performance even on away. Bochum earned three victories in a row, so it's safe to say that team is in a great form. In this case, we offer to place a bet on total over. 
Our second bet is on total over 2.5 goals 
Do you agree with this bet?
votes
Betting predictions stat