Greece vs Northern Ireland: prediction for the UEFA Nations League match

Greece
Greece
UEFA Nations League C Grp. 2
Gipedo Rizoupolis Georgios Kamaras

Northern Ireland
N. Ireland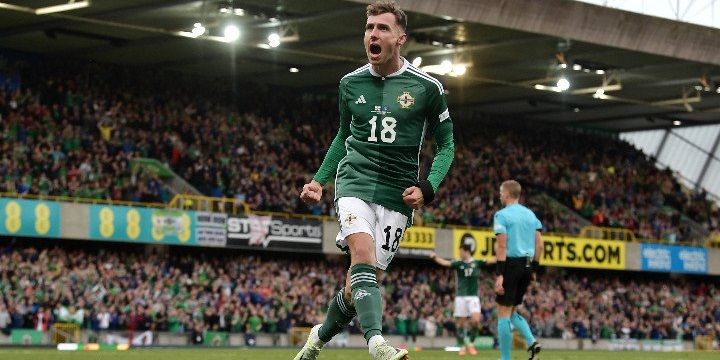 Get bonus
On September 27, Greece will host the Northern Ireland for the closing match of the Nations League. Will hosts secure a victory? The answer is in our prediction.
Match announcement

Greece
Greece national team secured four consecutive victories and earned a promotion to League B. Latest match ended in a 0:1 away defeat to Cyprus for Gustavo Poyet's men, team had no motivation for that match though. Team conceded the first goal in the Nations League and also put an end to their winning streak in that tournament. 
Before the Cyprus match, Greece won all of their matches with no goals conceded, beating today's opponent along the way (1:0). 

Northern Ireland
Northern Ireland find themselves in a precarious position before the final match. Team is currently at the 3rd spot with five points in their asset, Irishmen are higher than Cyprus only on tiebreakers. Northern Ireland needs a victory in this match in order to retain the League C spot. 
In the previous round visitors secured an important victory over Kosovo (2:1). Hosts were losing until the 82th minute, but two goals at the end of the match brought three points. 
Betting trends
СтавкаNorthern Ireland to not score
Greece conceded only one goal in five latest matches
2.08

Ставка1st half: Greece to win
This bet played in three of five latest matches of Greece
2.60

СтавкаCorrect score 1:0
Six of ten latest matches of Greece finished by a 1:0 score
4.90

Greece national team has a fantastic defensive line. Most of their recent matches were low-scoring. Northern Ireland have problems with offensive line throughout the whole tournament, they are not creating many goal opportunities. Visitors are unlikely to break through the opponent's defense. 
Our prediction - Northern Ireland to not lose 
Do you agree with this bet?
votes
Greece national team has no motivation for the upcoming game. But they will still try to win the last home game, a second defeat in a row would be too much for team's coaching staff. 
Our second bet is on Greece to win 
Do you agree with this bet?
votes
Betting predictions stat