Philadelphia Phillies vs Cincinnati Reds: prediction for the MLB game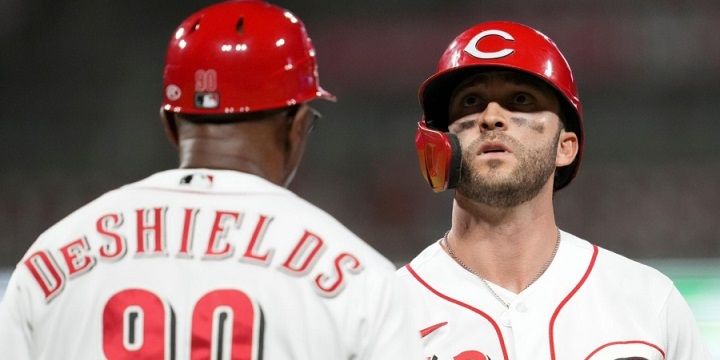 Get bonus
Philadelphia Phillies are set to host Cincinnati Reds in the MLB on Wednesday. What to expect from this game? Look out for our prediction below.
Match announcement

Philadelphia Phillies
Philadelphia Phillies endured a tough home series against one of the strongest sides in the National League, New York Mets. The Phillies managed only one win in four games (1:4), plus came close to victory in the series finale (9:10). After that, the Phillies had a successful start to their match with Cincinnati Reds. The hosts beat the Reds in games one and two (4:1 and 7:6, respectively). 

Cincinnati Reds
Cincinnati Reds are the outsiders in the National League. Currently, they are at 0.397 and sit in 13th position in the table. The team is very inconsistent and often struggles to deliver good results even at home. In the last eight games away, the Reds recorded only two victories, over another outsider, Pittsburgh Pirates. 
Betting trends
СтавкаTotal under 7.5 runs
In 5 head-to-head games out of 8, the teams didn't score more than 7 runs.
2.32

Ставка1st inning: draw
In 5 head-to-head games in a row, the first inning was tied.
1.76

The Phillies look confident at their home arena. The team is in good form, which they proved in the first two games of this series. The Reds, on the other hand, cannot boast of successful results, but they can put up a fight - in game two, they lost by a narrow margin. We will be backing the underdog in the upcoming game and hedge our bet with a handicap of 1.5 runs. 
Our prediction - handicap (+1.5) to Cincinnati Reds
Do you agree with this bet?
votes
Betting predictions stat